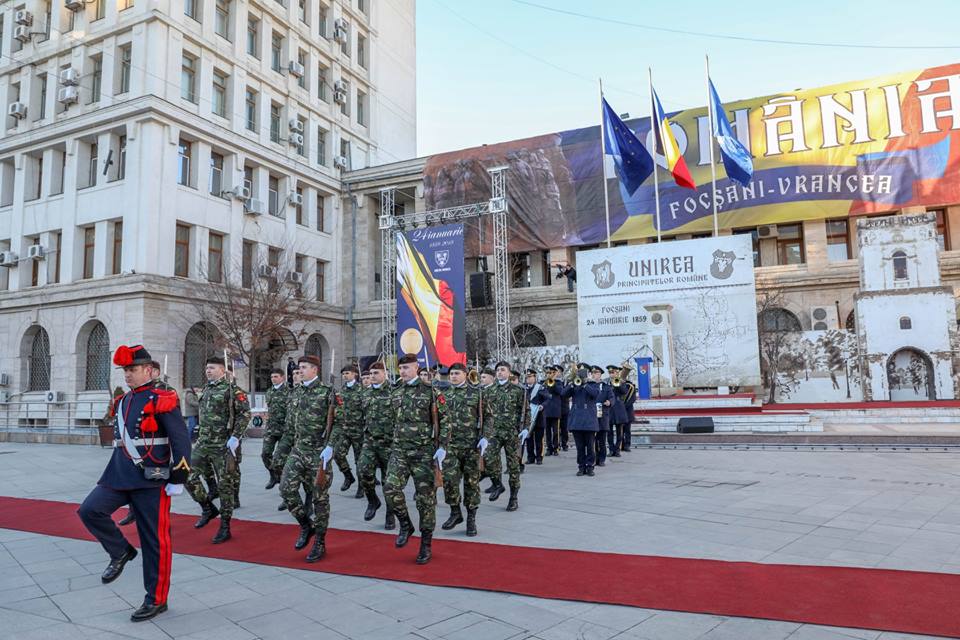 Unification of the Romanian Principalities – 24 January
Every year, the Vrancea County Council organizes in the Union Square in Focşani Municipality events dedicated to the celebration of one of the most important historical moments of the Romanians: The Small Union – The Romanian Principalities Union of January 24, 1859, under the rule of Prince Alexandru Ioan Cuza. This was the first important step on the way of the achievement of the Romanian unitary national state.
The program of organized events includes the review of the Honor Guard, the intonation of the National Anthem, an evocative artistic moment "The Union of the Romanian Principalities", the Union Round and it is traditionally concluded with the military retreat.