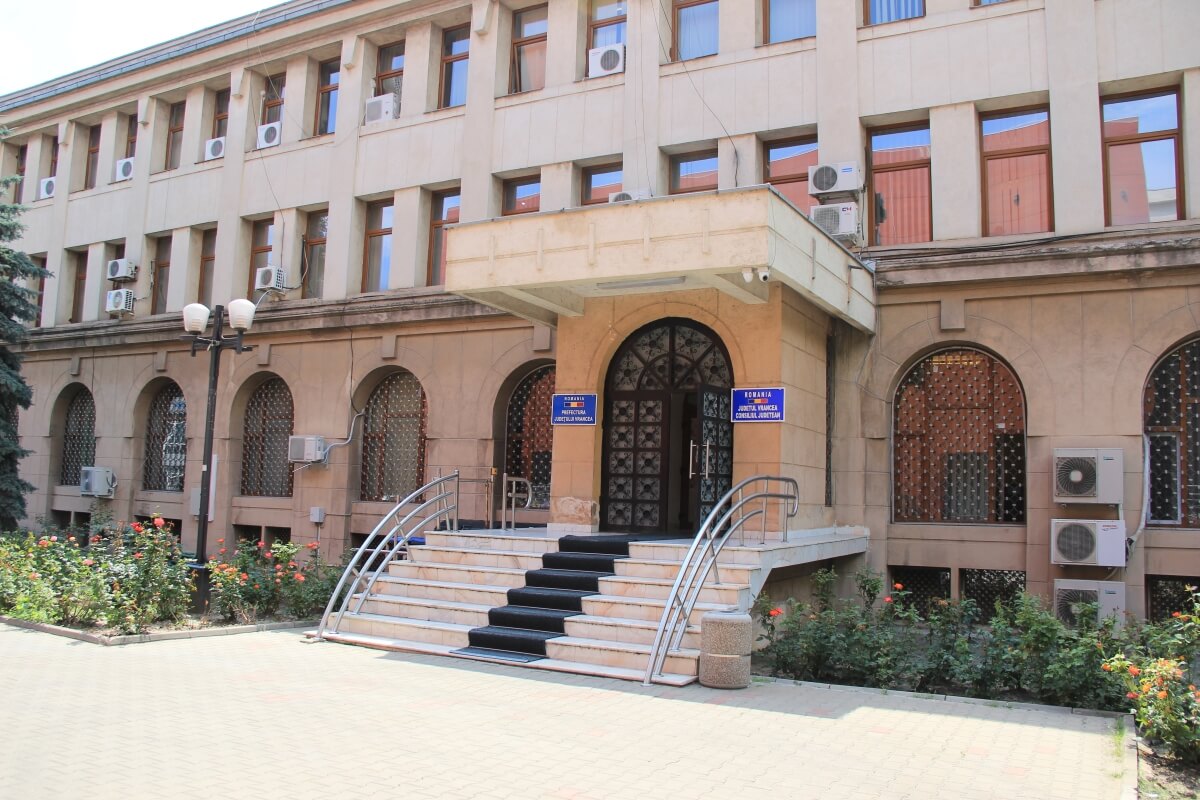 Implementation of integrated IT solutions – agricultural register – Vrancea County, Center area SMIS Code – CSNR 48377
Project co-financed by the European Regional Development Fund
"For detailed information on the other operational programs co – financed by
The European Union invites you to visit www.fonduri-ue.ro"
The project submitted by the Vrancea County Council was co-financed by the European Regional Development Fund, based on the financing agreement concluded with the Ministry for the Information Society. The project was implemented in the towns and communes like Garoafa, Gura Caliţei, Reghiu, Jariştea, Cîrligele, Poiana Cristei, Tîmboieşti, Boloteşti, Vîrteşcoiu, Suraia, Odobeşti, Broşteni, Mera, Vînători, Dumitreşti.
In this project, the equipment needed to implement the e-government solutions in the central area of Vrancea County was handed over and received. These include servers, multifunctional equipment , application platform and agricultural registry applications, unique role register, financial-accounting applications and human resources, database server license, server antivirus and stations, android tablets etc.
During April – June 2015 the training of the final beneficiaries, which was carried out by the subcontracted service provider, namely S.C. INSOFT Development & Consulting S.R.L. Training courses have been organized for the use of the installed applications.
These will contribute to the project objective of providing easy access to public administration services in Vrancea County for citizens and public and private organizations by implementing and putting into operation an integrated IT system for the management of the Agricultural Registry in electronic format within the 15 Territorial Administrative Units partners. The total value of the project is 6,730,385.20 lei, of which the non-reimbursable financial assistance is 6,595,777.50 lei.
The portal created through the project can be accessed at: