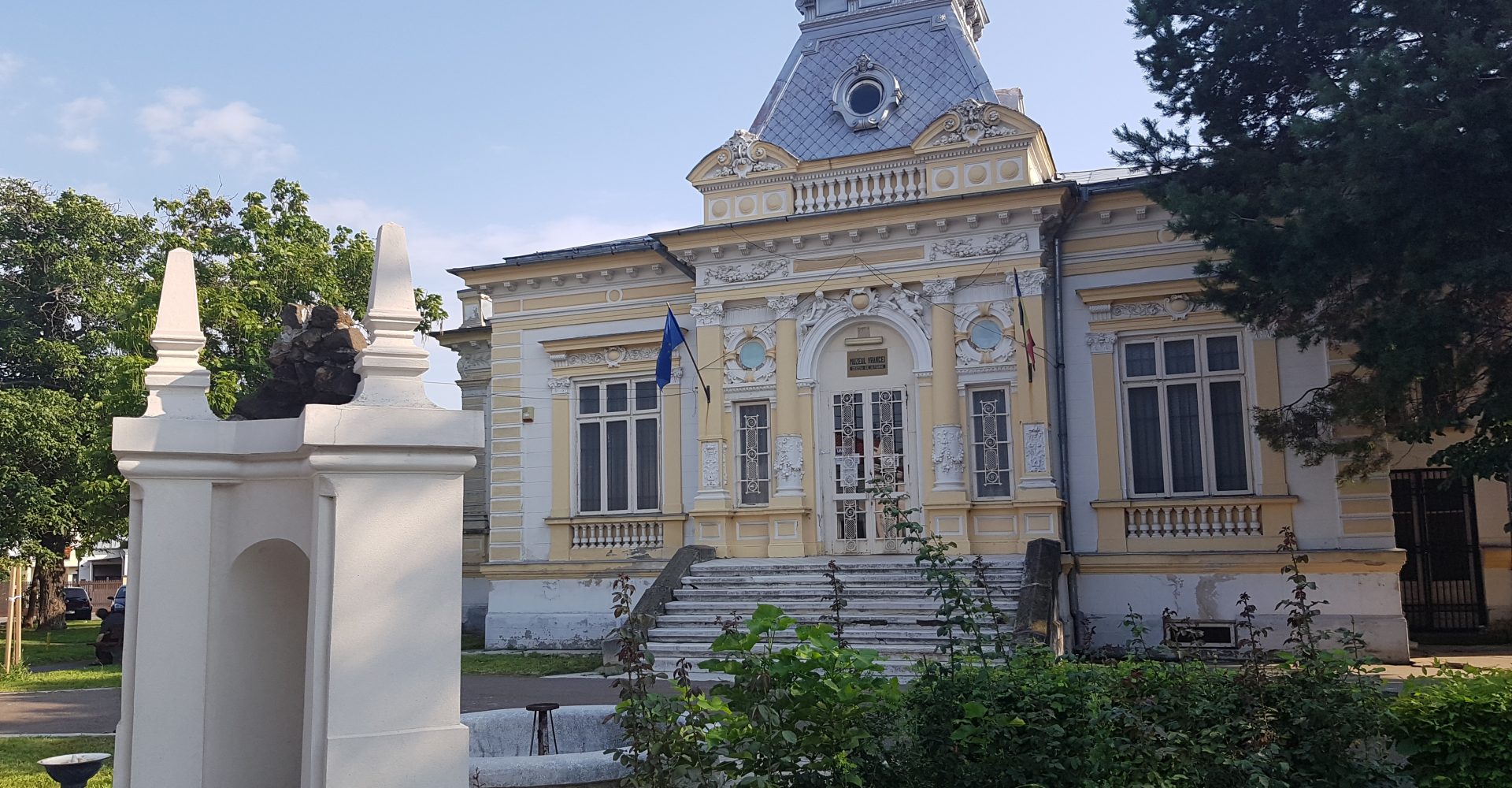 Consolidation and Restoration Section of History and Archeology of the Vrancea Museum – Casa Alaci (Alaci House)
The project is funded under the 2014-2020 Regional Operational Program, Priority Axis 5 – Improving the Urban Environment and Conservation, Protection and Sustainable Valuation of Cultural Heritage, Investment Priority 5.1 Conservation, Protection, Promotion and Development of Natural and Cultural Heritage.
The contract, of which the beneficiary is the Vrancea County Administrative Unit, was signed with the Ministry of Regional Development, Public Administration and European Funds as the Managing Authority for POR 2014-2020 and the South East Regional Development Agency as a Intermediary Organization for POR 2014-2020.
The total value of the contract is 4,602,962 lei (1 million euros), of which the non-refundable financing for project implementation, from European funds and from the national budget is of 4,371,433 lei (950,311 euros), which represents 98% of the value total eligible amount. The eligible value supported by the beneficiary (Vrancea County Council) is 89,212 lei (19,393 euro), equivalent to 2% of the total value of the project.
Through this investment is to protect, promote and develop the cultural heritage of Vrancea County, the objective which will be restored as a patrimony building included in the list of historical monuments. This consolidation and restoration project wants to restore this building, which is one of the oldest and most representative of Focsani Municipality, the stateliness of the twentieth century.
Inside the project, it will be several rehabilitation works, not only inside the building but also outside of the building. The fountain located on the site of the investment, brought here in 1980 from another location, which is part of the buildings that marked the first water supply of  Focsani, will be restored and its initial function will be restored, that of the "cișmea" (pump). Also, green spaces, urban furniture, alleys, the roads / pedestrian areas around the monument will be rehabilitated and it will be placed vintage lighting fixtures for the pedestrian areas and the epoch of the building will be reconstituted.
The implementation period of the project is 66 months, from October 4, 2016 to March 31, 2022.
Casa Alaci, located on the Bdul. Gării Nr.1 din Focșani, is a historical monument cod LMI VN-II-m-B-06430, being built by a family of Armenians. Designed in the eclectic style of the late 19th century, this architectural work gives a distinct note to the city. After 1945, the building was put into use by Putna County County, and in 1951 the building was designed to establish the Museum of History and Ethnography.